Strong political interest in Living Labs in Riksten
Last Monday Riksten was visited by interested politicians from several Stockholm municipalities.
Published Sep 13, 2023
Last Monday afternoon, politicians from Tyresö, Botkyrka, Solna, Huddinge, Nacka and Danderyd municipalities, made an appreciated study visit to Mistra SAMS Living Labs Riksten in Botkyrka municipality, to get new ideas on sustainable everyday travel in semi-urban environments.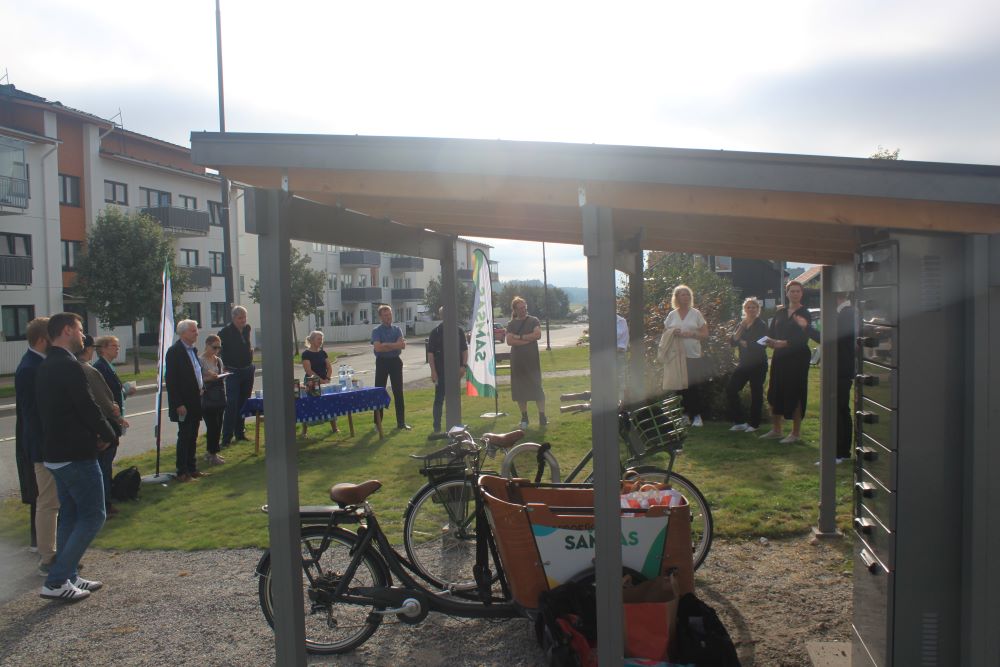 An interested group of politicians from the Stockholm region gathered at the Tullinge commuter train station to share a ride to Riksten friluftsstad.
The purpose of the visit was to learn about the unique research initiatives that are underway together with residents in the area.
During a tour of Riksten, which is a residential area under development in Botkyrka municipality, the visiting politicians met with the researchers and learnt from their research projects.
Together with researchers and participants, the visitors discussed digitalisation and other solutions for sustainable mobility that are being tested by the residents. The solutions include a local electric bike pool, electric scooters, and expanded public transport with ride-sharing taxis. All solutions are easily booked through an app.
Simple solutions
The study visit was an opportunity to discuss what conclusions can be drawn from the research projects in Riksten.
What are the conditions for working towards more sustainable everyday travel in similar neighbourhoods? During the study visit, the link between this type of initiative at the local level and the overall design of housing and transport infrastructures, was discussed.
The solutions for shared mobility in Riksten have been designed so that experience and ideas can easily be transferred to interested municipalities wanting to reduce emissions from mobility.