Ioanna Moscholidou: "The reasons that shape a city's approach towards smart mobility are complex and strongly related to local governance traditions and political priorities"
Ioanna Moscholidou is carrying out her PhD research at the University of Leeds and is studying the governance of smart mobility: how cities deal with smart mobility services that are provided by the private sector. Ioanna Moscholidou visited Mistra SAMS in September and again in December 2019 to conduct interviews and study the governance context in Stockholm.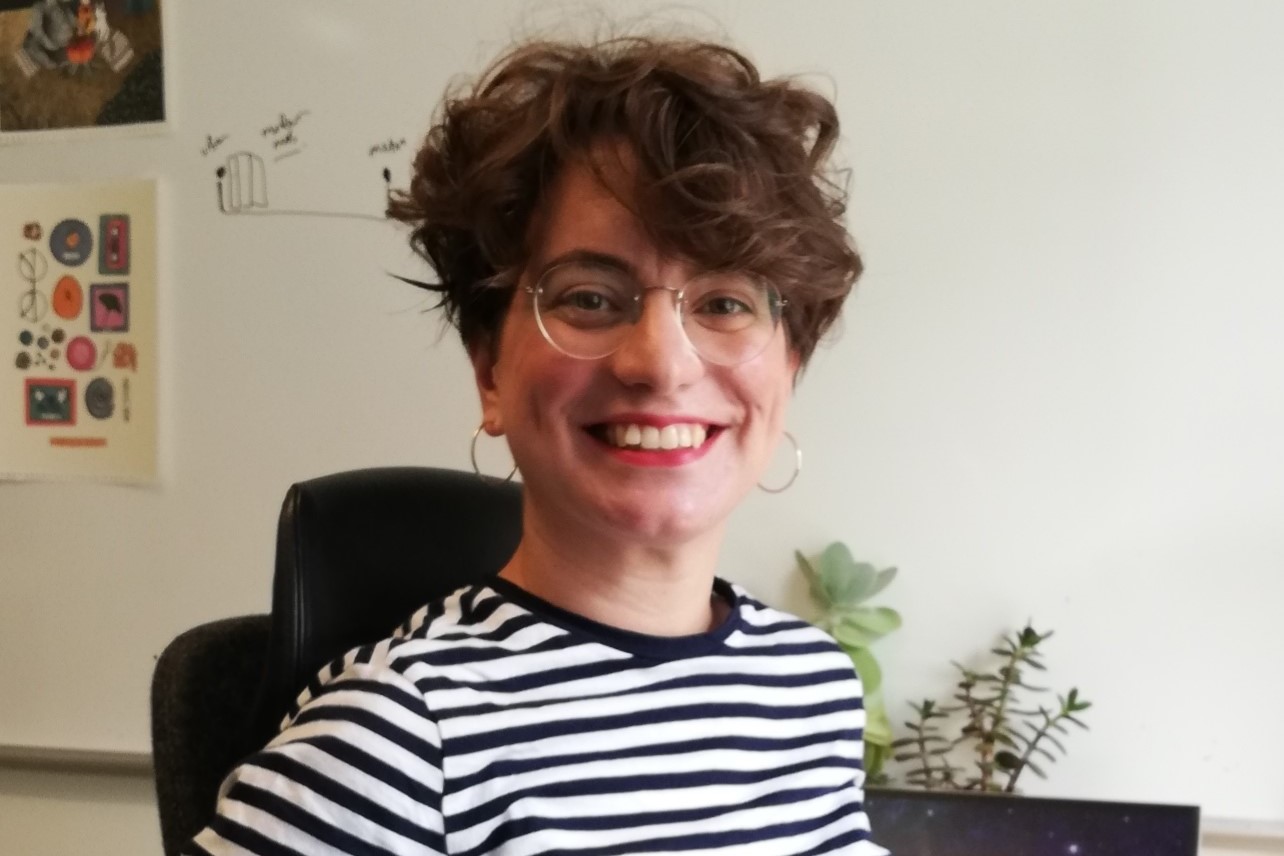 – I have three case studies: Stockholm, Seattle, and Greater Manchester. I'm interviewing local authorities in the city and in the region, along with private actors that work with smart mobility.
Ioanna Moscholidou's focus is on how transport authorities steer new services in a way that will help them deliver local goals such as reducing car use, lessening environmental impact, or increasing accessibility for all.
– I ask them what's going on in their area with smart mobility, what they know about it, how much control they have over it and how they approach it. I ask them about their plans and goals for the future, about how regulations might change, and how smart mobility exists in their future plans - or not.
In October, Ioanna Moscholidou was in Seattle, where the local authority has developed a specific strategy for smart mobility services.
– Seattle is working quite proactively. The city has a long-term smart mobility strategy and they're trying out many pilot projects. They have permits with specific rules and responsibilities for providers, and they issue permits more than one of each service and then evaluate them. It seems that they have quite good links between what they want to achieve in the long term and the specific rules they have developed for providers.
Seattle also has a strong focus on equity, which shows in the smart mobility strategy as well.
– There are many pockets of deprivation in the city. So Seattle has specific standards for, for example, how many dockless bikes have to be available in those areas. They also require that providers need to have a cash payment system in addition to any app.
Ioanna also did a set of preliminary interviews with different local transport authorities in the UK exploring how they currently approach smart mobility services such as dockless bikes and shared cars and what are their plans for the future.
– Most UK public authorities I've talked to suggest that one of the key uses of smart mobility in the future is to provide the first and last mile of transport, to get people to public transport nodes. Authorities tend to feel that in city centres things are working fairly well and that people are getting the mobility options they need. So authorities would ideally like to see smart mobility further out, but they don't have the tools to place restrictions or anything like that.
Compared to Seattle, local authorities in the UK are less proactive in terms of introducing new regulation that is specifically targeted at new mobility services. At the moment, local authorities are mostly carrying out pilot projects.
– For example, one place, which had a clear goal of increasing cycling, felt that a new bikesharing system provided by a private actor would be a nice thing to have, but they didn't see that as an important step towards increasing the share of cycling. They felt that 'traditional' factors such as dedicated cycling infrastructure were much more important. So that authority's view of the value of having a privately owned bikesharing service was that it might be an opportunity to get access to data about how some people move via bike in the city, and from that could improve the infrastructure. I think that's a fairly reasonable thing to say given that the evidence on the use of such services is still fairly inconsistent and their future still uncertain.
Ioanna Moscholidou expects that local authorities in Stockholm will have similar challenges as authorities in the other two areas, but possibly a different attitude towards smart mobility.
– What I've found from working with these three case studies is that, when talking about smart mobility and its relation to public authorities, the starting point and context of the place is very important. I believe that one of the reasons why there is a large interest in smart mobility in the United States is because the public transport systems tend to be quite poor. In European cities, smart mobility still has a marginal share of transport and the core public transport is strong, which might be one of the reasons why local authorities can be less proactive. However, the reasons that shape a city's approach towards smart mobility are complex and strongly related to local governance traditions and political priorities. In terms of the quality of the existing public transport system, the UK falls somewhere in-between Europe and the US and that makes it really interesting to compare the three different cases that I have, and the other research being done in Mistra SAMS about similar issues.
Learn more: Ioanna Moscholidou's Kitchen Talk presentation from December 11 2019 (pdf 948 kB)
Learn more: Ioanna Moscholidou and Kate Pangbourne, A preliminary assessment of regulatory efforts to steer smart mobility in London and Seattle. Transport Policy.